Snapping settings changed in Inkscape 0.91, in order to make it easier to de-/activate whole kinds of snapping targets.
As this more fine-grained snapping setting approach can be unfamiliar to those who are used to how it worked in previous versions and there isn't an official manual for 0.91 yet, here's my guide for you: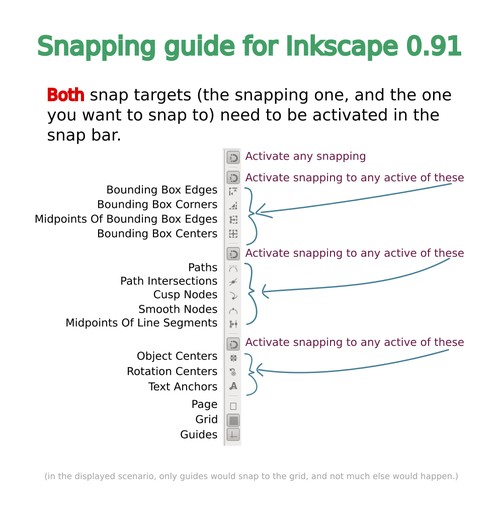 This work is licensed under the Creative Commons Attribution-ShareAlike 4.0 License. You may share and adapt the contents, as long as you publish the result under the same license and give appropriate credit.

If you like to use Inkscape and want to support program development, consider to become an active member of the Inkscape community or to make a donation. Your effort will help make Inkscape even more awesome!
---