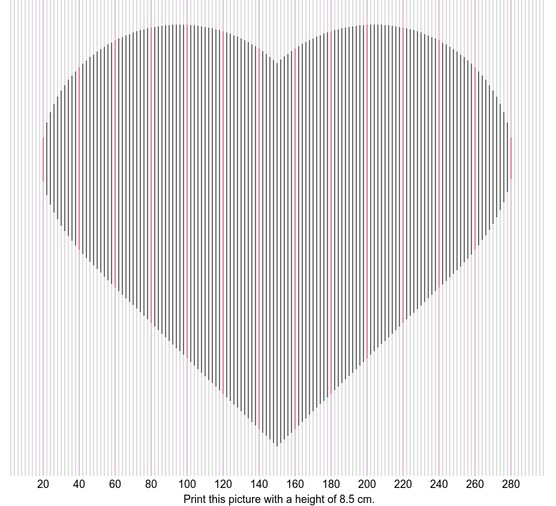 Since the end of 2015, when the bookart pattern generator (and this website) went online, I have received feedback from book folding addicts from all over the world. Some of you wrote a comment to say thank you, some shared photos of their beautiful creations with me, many of which I got permission to publish on the website's bookart gallery. And some were suggesting new features that would make it easier to create those wonderful works of art.
Thank you for all the comments! Reading these and seeing your works made me very happy :-D
One of the most-requested features was to prepare the preview image so that it can directly be used for folding your book pages, by just printing it out, then holding it to the page border, without having to read the pattern text, and completely eliminating the need to measure the pages with a ruler.